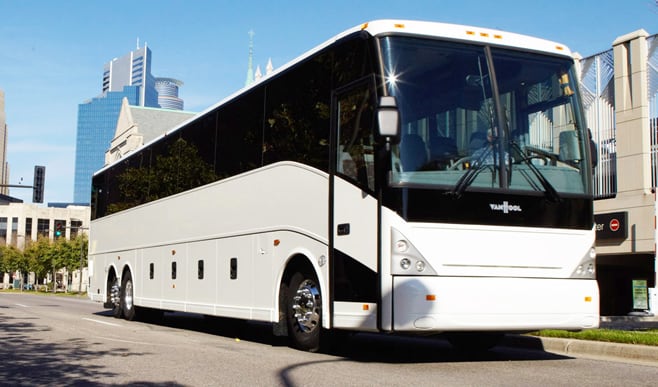 Flexible Rental Transport
 Corporate Express, Inc. is the premier bus rental and rental transport solution business in the area. Whether you need a bus rental with driver, want to know about charter bus rental prices, or even want to know about the best party bus rental nyc has to offer, look no further than the dynamic and friendly team at Corporate Express, Inc. What makes us different to other bus rental services is our flexibility, we pride ourselves on being able to cater for your transport needs, whether you need the best Charter Bus Rental NYC has to offer or the slickest limousine in town, we can provide a solution for you. 
 Over thirty years of providing reliable and consistent transport have earned us a reputation of being one of the best rental transport solution businesses in the area. Our flexibility is unrivaled by any other rental business, we're able to provide you with a tailored and individual rental service that works to your schedule that you dictate. No more trying to fit your celebrations or event around your transport, let us cater to you. We offer a range of additional options to make your journey easier too, including but not limited to disabled access and onboard WIFI connectivity.
 Huge Selection Available 
We don't just provide the best Charter Bus Rental NYC has to offer, we provide a huge selection of vehicles from a large fleet of options we have. Our fleet includes but is not limited to Coach buses, mini buses, shuttle buses, passenger vans, and even limousines for those special occasions. Speaking of special occasions, we've provided rental transport solutions for major leisure and business events including weddings, birthdays, and even business conferences. Clients put their trust in us to provide reliable transport because we've been successfully doing it for over thirty years. 
 Whether you book the best Charter Bus Rental NYC has to offer or the slickest limousine in town, you'll be provided with a professional and friendly driver who thrives on what they do for a living. At Corporate Express, Inc. we believe to provide you with the best, we have to hire the best, which is exactly what we've done. Traveling with Corporate Express, Inc. means you can have total peace of mind that you'll arrive on time and with a smile on your face.
 Simple and Fast  
Whether you're booking the smoothest Charter Bus Rental NYC has to offer or a swift mini bus, our booking process is specifically designed to be easy. We know that other rental transport services can be a total chore to book with, wasting your time on the phone for hours at a time. Corporate Express, Inc. takes great care to ensure we don't use any more of your time than we have to to get a booking/quote made up for you. At Corporate Express, Inc. we don't just value your time, we value your business too.
 Accessible Rates
Corporate Express, Inc. also focuses on staying as inexpensive as possible. We believe it is not enough to provide you with consistent and reliable transportation if we're not also accessible and affordable. That is why we've spent three decades ensuring that our rates are the industry standard best. Booking with Corporate Express, Inc. means you can be assured you're getting the most affordable rental transport rates in the area.
 Booking is Simple!
Booking is a breeze, all you need to do is have your itinerary ready and your schedule in front of you and contact one of our friendly staff. Our staff are prompt, thorough, and have an incredible eye for detail, so you can be assured your quote will be put together quickly and include absolutely everything you need to make your trip with us a memorable one for all the right reasons. At Corporate Express, Inc. your journey is our pleasure.
Summary
Reviewer
Review Date
Reviewed Item
Very professional service. Drivers were dressed smartly and were polite. Both pick ups were right on time. Well priced, cheaper than regular taxis. Very happy.
Author Rating





Product Name
Price
Product Availability