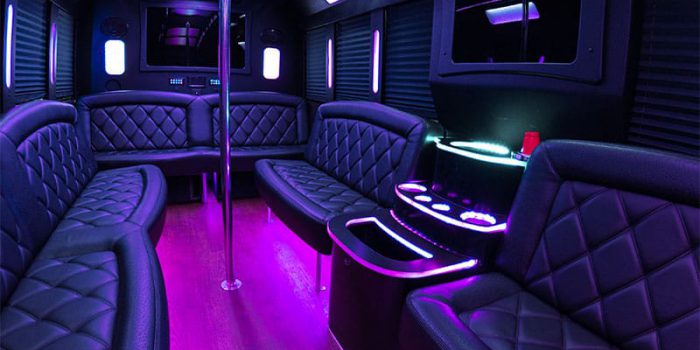 Party Bus Rental Brooklyn
Quality Transport Every Time
Corporate Express, Inc. is the leading rental transport solution business in the New York area. We've been providing premium quality transport for over thirty years and know exactly what it takes to provide transport services that will leave you wondering why you've even bothered with any other forms of transport.
We provide the best Party Bus Rental Brooklyn has to offer among other great options we have for each of our clients. We aim for total flexibility when it comes to our services, ensuring we can provide you with something no matter what the occasion is. We offer many customization options with your quotes, including but not limited to disabled access on certain vehicles as well as on-board WIFI access should you need to stay connected.
Travel Solutions
Whether you need transportation solutions for a wedding, religious ceremony, graduation, reunion, business function, sporting event, or a music festival, Corporate Express, Inc. can provide you with exactly what you need to ensure you get to your destination on time. Whether you need a cheap party pass, a smooth limousine, or a shuttle bus, we have a range of vehicles to suit any purpose or occasion.
Each of our vehicles arrives with one of our professional drivers at the wheel. Our drivers are the best in the industry and have decades of experience providing top-of-the-line transport for clients. With a deep knowledge of all the best and most efficient routes, you can be assured that our driver will deliver you and your group to your desired destination with ease.
Total Convenience
Booking the best Party Bus Rental Brooklyn has available has never been easier than it is with us at Corporate Express, Inc. Our team has worked hard to ensure your entire experience with us is carefree and effortless. To do this our team are prompt and thorough, figuring out quickly exactly what kind of transport you need and when.
Our vast range of vehicles and professional drivers means that we can provide a level of convenience that other rental transportation solution companies can't. Whether you need a 20 passenger party bus or you just want to know our party bus rental prices, our team is ready to answer any questions you may have about rental transport solutions.
Competitive Rates
Corporate Express, Inc. has worked hard for three decades to provide a service that isn't just reliable but also very affordable. Our rates are dynamic and whether you're booking the best Party Bus Rental Brooklyn has to offer or the fastest shuttle bus in town, you can be assured that you'll always be getting the best possible value. Our team works hard to provide you with a quote that meets all your requirements, including your budget. Our services are great for groups of all sizes and often with larger bookings, we suggest splitting costs as it's a fantastic way to push the good value even further.
Simple Bookings
If you need the best Party Bus Rental Brooklyn has available and you need it fast, look no further than us at Corporate Express, Inc. We have supplying high-quality rental transport solutions down to fine art with over thirty years worth of experience in the transport industry. Booking with us is specifically designed to be a breeze for each client.
We believe providing total convenience also extends to the booking process, which is why we don't just value your business, we value your time too. Our process is prompt, thorough, and designed to ensure we gather every bit of detail we need to provide you with a tailored rental transport solution for your next event or function. Say goodbye to the stress of public transport or the confusing driver phone apps, Corporate Express, Inc. is here to provide a memorable and carefree journey for you.
Summary
Reviewer
Review Date
Reviewed Item
We have used them several times on Crete and are very happy with the service. Always on time. Good vehicles. Fair price. Highly recommended.
Author Rating





Product Name
Party Bus Rental Brooklyn
Price
Product Availability