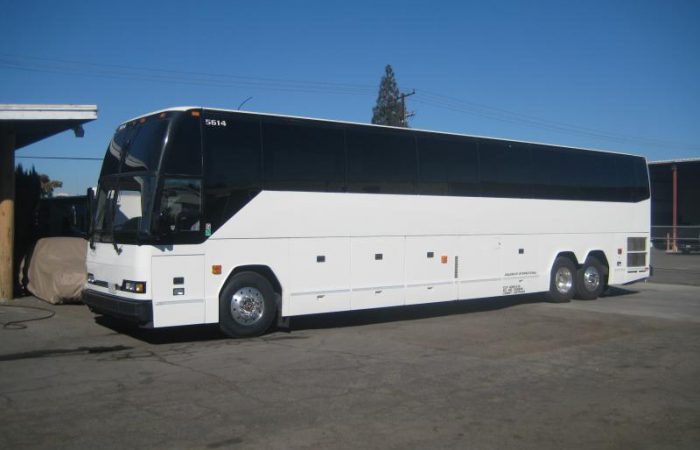 Charter Bus Company Brooklyn
We Make Life Easy
Corporate Express, Inc. has been offering transport solutions for decades, with our extensive fleet of vehicles including Coaches, Party buses, Mini buses, Deluxe Motor coaches, and even school buses. People have been trusting us with our transportation expertise because we understand that travel can be stressful and there is great value in being able to make it a carefree experience. Widely considered as a reliable Charter Bus company in Brooklyn, we pride ourselves on making your trip smooth, relaxing, and importantly on time.
Our decades of experience as a bus rental company has allowed us to broaden our scope, offering rental travel solutions for any occasion. We've covered many different events for our clients including but not limited to, transporting wedding parties, business convention groups, and sports teams.
At Corporate Express, Inc. we aim to be as diverse as possible to accommodate your travel needs and our friendly team is customer-focused, your satisfaction is our number one priority. Our attention to the fine details of your itinerary allows our expert customer staff to ensure that we offer you the best transport for your occasion accompanied by a veteran driver who knows the route like the back of their hand.
A Diverse and Experienced team
Being a well-respected Charter Bus company in Brooklyn comes with the responsibility to ensuring our customers' needs are met regardless of the occasion – which we've successfully done for over three decades. Our driving team has a great awareness of the city and understands the importance of you and your group arriving at your destination happy and on time, and they take great pride in making sure that is a reality which is another reason we're one of the premier coach transportation services.
Traveling in Brooklyn and the New York City area can be a chaotic and stressful experience even at the best of times and at Corporate Express, Inc. we take great joy in the fact that we can relieve you of that stress and allow you and your group to just enjoy your day and your event without having to worry about getting from point A to point B.
100% Effortless
Our mantra is convenience is key, we want your transport experience to be 100% carefree and this includes booking with our experienced and friendly customer service representatives. Our team understands that not every client's requests are the same, which is why we offer a multitude of special considerations, including disabled access on certain vehicles and also WIFI accessibility on request.
We want you to experience what enjoyable travel in New York City can feel like, whether you want to arrange full charter bus rental or even mini charter bus rental, our service and driver's pride in their work remains of a high standard no matter the size of your booking.
Competitive Quotes
As a key Charter Bus company in Brooklyn, we have spent many years refining our pricing and quotes to ensure that we can offer you the best value for money in bus rental possible. Our approachable staff can assess your itinerary down to the small detail to nail down exactly the vehicle you'll need, with the appropriate driver and will be able to organize the timing of your journey for you – imagine your day not having to worry about what time you'll get to your destination!
Corporate Express, Inc. prides itself on its flexibility and we happy to say that you can even save further by splitting costs with your group. Splitting our rental fee with your party is a cost-effective way of travel, even by public transport standards, you'd be amazed at how affordable it is, especially considering you get the peace of mind of no-stress travel!
Expert Staff
Operating as a Charter Bus company in Brooklyn, we've spent a lot of time training and encouraging our staff to know its city – which is why when you speak to our staff about your quote, you'll be talking to an experienced and knowledgeable team member who'll be able to arrange your transport effortlessly. Why worry about transport at all, when we can worry about it for you?
Summary
Reviewer
Review Date
Reviewed Item
New, clean vehicles with pleasant and helpful drivers. They are great at communicating with you via text. Would highly recommend!
Author Rating





Product Name
Charter Bus Company Brooklyn
Price
Product Availability