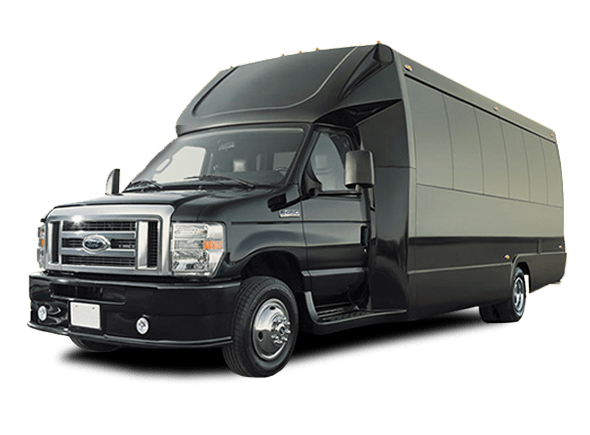 Unrivaled Rental Transport in Queens
 Corporate Express, Inc. has been regularly supplying unrivaled rental transport solutions for over thirty years and we're continuing to serve the Queens public to this day. Our motto has always been to provide the utmost convenience to our clients which is why we've offered a selection of options from mini coach bus rental, to private mini bus rental, to even 24 passenger bus rental for those bigger occasions. 
We know at Corporate Express, Inc. that the vital part of quality bus transportation is variety, which is why we pride ourselves on being as flexible as possible with each of our customers, offering a range of other options with our vehicles including but not limited to disabled access and WIFI connectivity onboard. Whether you need the best Mini Coach Queens has on offer or the smoothest limousine possible in Queens, Corporate Express, Inc. has the transportation for you. Catering to groups of all sizes, we've been accountable for delivering people for all purposes, business, leisure, or even just for casual purposes.  
 Mini Buses to Limousines  
Providing the best Mini Coach Queens has on offer means we have to be able to be accessible no matter the occasion! Whether you've got a wedding to attend, a party to go to, or even a sporting event to get to, Corporate Express, Inc. is equipped to support you with any occasion you may need transport. We have a massive fleet of high-end vehicles accessible for rental, including but not limited to limousines, mini buses, charter buses, coach buses, school buses, and passenger vans. Each of our vehicles comes with a fantastic qualified driver behind the wheel who's ready to assist you on your and your group's journey. With a bottomless knowledge of the best routes, you can be at ease knowing you'll arrive at your destination comfortably and with time to spare. 
 It Couldn't Be Easier
Corporate Express, Inc. doesn't just offer the best Mini Coach Queens has seen, we offer overall peace of mind when it comes to your transport. There is no purpose in stressing over train timetables or public bus programs or even application-based drivers getting you to your destination on time when you can contact us at Corporate Express, Inc. and have us fit your transport solution to your exact needs. We flourish on generating an easy and carefree experience for each of our clients, from the second they contact us for a quote to the moment they set foot on one of our high-end vehicles met by one of our pleasant drivers. We want you to focus on the things that matter to you and not the stresses of how you're going to get you and your group to the destination. 
 Great Rates and Amazing Service
Getting a rental transport quote from Corporate Express, Inc. is a total breeze. We've spent years fine-tuning our quoting method to ensure it's easy, fast, and importantly satisfying. Our rates have been carefully considered to ensure you're getting the best value for money in regards to a rental transport solution.  
 Whether you've got a small group after the best Mini Coach Queens has available or you need a limousine for an important meeting with international clients, we can provide a multitude of pricing options to suit your needs and budget. Our patrons often push our previously great value further by splitting the costs among their invitees which is a fantastic way to make rental transport even more cost-effective.  
Our self-motivated and responsive customer service team is organized and ready to make your next Journey with Corporate Express, Inc. a relaxed and memorable one. So what are you waiting for? Contact us now and experience truly effortless and relaxing rental transport solutions for your next big event.
Summary
Reviewer
Review Date
Reviewed Item
Highly recommend and will use again. Very reasonable price and easy to book. Lovely driver met us in the arrivals hall and taxi was very clean and air conditioned.
Author Rating





Product Name
Price
Product Availability