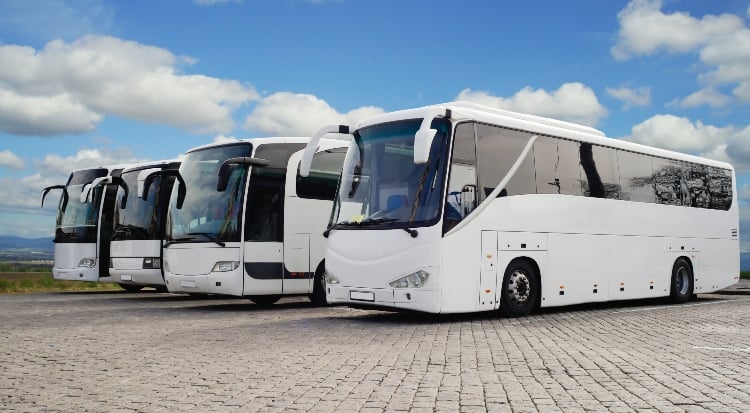 Transport Made Simple 
 If you're planning a get-together in Staten Island but you're sitting there scratching your head wondering how you're going to get all of your guests around the city together, worry no more, Corporate Express, Inc. are here to make that more simple than you could ever imagine.
 Corporate Express, Inc. has been arranging the best Coach Bus Staten Island has to offer for decades and we know exactly what it takes to ensure consistent high-quality travel solutions for our clients. Booking a charter bus rental is a great alternative to the infinite stresses of the city's public transport options that often fall victim to maintenance, high traffic volume, and other delays. With Corporate Express, Inc. we're ready to handle any questions you may have, whether you want to know about coach bus cost, tour bus rental cost, or simply want to book something basic, our team is on stand by for you.  
 The Most Reliable in Staten Island
Great for any occasion, Corporate Express, Inc. has a huge selection of vehicles that allow us to provide transport solutions for everyone. Our fleet includes but is not limited to shuttle buses, charter buses, mini buses, coach buses, passenger vans, and even limousines for those special occasions. Whether it's business or pleasure, our team can provide you with the transportation you need to make your day unforgettable for all the right reasons. 
Whether you book the best Coach Bus Staten Island has to offer or the smoothest limousine in the city, we provide you with a skilled and welcoming driver that is deeply passionate about what they do. We believe at Corporate Express, Inc. to provide you with the best we have to hire the best, which is exactly what we've done with our friendly and dynamic driving staff. 
Total Convenience All The Way
Our ultimate aim is to make your experience with us is uncomplicated, our team of specialists goes above and beyond to make sure that your convenience is our number one priority. Our dynamic customer service team knows exactly how to refine your request down into an all-inclusive quote that will cover all your needs and fit into your budget constraints. We want you to be able to focus on your day rather than the destination, that's why our team works tirelessly to ensure that we've got all your itinerary locked down and your schedule fully established.  
Unbeatable Rates
Our bus rental rates are unbeatable by our competition because our years of experience have allowed us to know exactly how to give you good value for money when it comes to your rental transport solutions. Our bus rental prices vary from vehicle to vehicle depending on what your requirements are. Whether you need a minibus, the best Coach Bus Staten Island has, a charter bus or even a van our rates remain completely affordable, we've worked hard to ensure that we don't just save you time but we save you money too.
Bus Rental doesn't have to be an expensive or daunting exercise thanks to us at Corporate Express, Inc. Our already great value can be pushed even further by splitting costs among your guests on your rental service, this is something that can make your savings rival even public transport costs.
Contact us now!
Corporate Express, Inc. is ready to take any questions you may have about our first-rate and yet inexpensive rental transport solutions. Don't juggle driver apps on your phone or stress over public bus timetables, set your schedule with us, and have the transport run to your schedule! Our friendly and dynamic team is ready to make your next trip a memorable one for all the right reasons. If you have any questions at all, or you have your itinerary all ready to go, contact us now and speak to one of our friendly staff and we can get your transportation sorted out and ready to go. The Best Coach Bus Staten Island has available is waiting for you now. 
Summary
Reviewer
Review Date
Reviewed Item
The minibus was on time and was very comfortable. Will definitely use again.
Author Rating





Product Name
Price
Product Availability