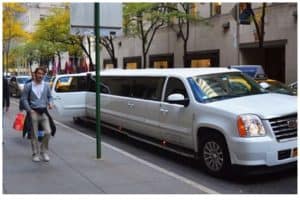 ALL ABOUT NEW YORK BUS RENTALS  
Our  New York Bus Rentals is one of the most popular rental travel services offered in New York. The buses that we provide are large and spacious and therefore can be used for both short-distance travel and long-distance travel. Be it a  school event, a private trip, or some wedding event we got you all covered.
So if you want an exciting, enjoyable, and comfortable trip you should connect with us without wasting your precious time. We are one of the leading New York Bus Companies providing you with world-class services at the most affordable rentals. We ensure a memorable experience for our customers.
WHY RENT ON NEW YORK BUS RENTALS: 
No longer need to drive:
New York City being one of the most crowded and busy places in the U.S. makes it difficult and tiresome to drive through the narrow streets. If you want to ditch the hassle of driving through these compact streets and public taxis all around, and lots of honking, we suggest you ditch driving and instead quickly and easily rent a suitable and spacious bus, by doing that you also don't have to deal with tedious and expensive process of getting a parking space. Therefore, renting a bus from New York Bus Rentals would not only save you the stress of driving and parking but also saves the stress on your pocket. So all you have to do is conveniently hire a bus and relax on your travel through New York City.
Effortless renting and cancellation: 
Our renting service aims and easing the travel hassle of our customers in every form therefore the renting of buses from us is uncomplicated that even a naïve person can book a bus and also our sites is adequately designed to make both booking and cancellation a piece of cake. One can easily rent and cancel from our site quickly. 
AMENITIES THAT WE PROVIDE: 
Our rental service leaves no stone unturned when providing convenience and smooth travel to our customers. Some of the facilities provided by New York Bus Rentals are:
Spacious and large buses to suit all purposes.
Enough legroom to make the journey comfortable.
Enough cabinet space for luggage storage.
Proper ventilation and air conditioning.
Cleanliness and hygienic conditions are maintained on our buses.
Cushioned and comfortable seats make long journeys suitable.
EVENTS FOR WHICH WE OFFER BUSES FOR: 
The occasions our rental buses help our customers on are vast  as we provide rental services for various different occasions :
For school events that require seating of around 50 to 60 passengers.
Multiple functions and events like weddings.
Both large and small seating buses are required for travel and trips.
Mini-buses for transportation of senior citizens safely and at their own pace.
To cater for sports events rental buses can be booked easily on New York Bus Rentals.