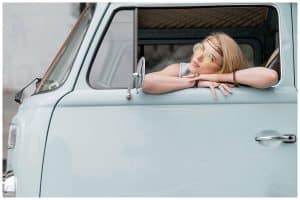 YOUR SHORT TRIP IS SORTED WITH OUR MINIBUSES
If you have a smaller group and planning a day trip then minibuses will be your best bet. Read on as we will tell you everything about such vehicles that are comfortable and well-equipped.
Mini Bus Concept:
Mini-buses are designed to accommodate a small number of people. You do not have to burn a hole into your pocket by selecting a bigger bus if you have only a few people on your list of passengers or else you will end up paying more. It is because the cost per seat increases per person if seats go empty.
If we talk about the seating capacity of such buses, they can easily accommodate 30-40 passengers and are usually larger than a van but smaller than the conventional buses. 
Where All Can You Use A Mini Bus?
Find below all the places where a minibus will help you:
As an airport shuttle: Say, for instance, you have a group of people to receive at an airport you can easily book Minibuses to cut down your expense as bookings cabs will surely cost you more. So, such vehicles can become great airport shuttle.
As transportation for an event: You can use it for transportation to and from a corporate event or any other special event like weddings, etc. Your guests will feel delighted traveling in our state-of-the-art mini buses that are well-equipped with modern amenities.

For Sightseeing and Short Trips:You can always use minibuses for short trips. Suppose you are planning to go sightseeing in NYC; on a day trip then it would be great if you book a minibus (in case you have 15-20 people). 

For Concerts and Festivals: If you want a good transportation other than cabs to go outdoors, attend festivals or concerts or any other sporting event choose a mini bus.
Mini Buses; A Great Way To Spend Quality Time with Friends and Loved Ones: 
Minibuses have a compact size that gives a cozy vibe. Such vehicles are best-suited for small trips and to accommodate small group of people. Plus, they keep the group together thereby giving enough opportunity to everyone to spend quality time with each other.
Despite the shorter travel time (as these vehicles are used for short trips), one can easily socialize and get to know each other. 
What Can You Expect With Our Mini Buses?
We offer state-of-the-art mini buses that provide you with:
World-class facilities,
Comfortable Seats
Good leg space
Sufficient space to keep your luggage.
Air-conditioning and ventilation facilities
Excellent audio and video systems
With our fleet of mini buses you get all the amenities that you can think of. 
We Provide You With Customized Services: 
Our competitive advantage lies in the fact that we provide you with customized services as well. In case you have a passenger on-board who needs a wheelchair, we can arrange the same for the trip. In case you need extra storage space we can help you in that as well, so that you can easily adjust your stuff.
Hence, we can easily accommodate your special requirements in case any arises. 
How to Make the Bookings? 
You can either directly speak with our executives to reserve your seats in our mini buses or book mini bus online in NYC.
Either ways you will be able to make your reservations in a hassle-free manner. 
Get The Best Quote For Book Mini Bus Online in NYC:
Connect with our experts to get the best quote for your mini bus bookings today itself. For more details, directly speak with our experts or make your bookings online.
Final Thoughts!
If you're planning or organizing a short trip with a small group of people and do not want to get suffocated in crowded public transport or don't want to spend millions on cabs, mini buses are your best bet.
Book mini bus online in NYC and your trip is sorted!