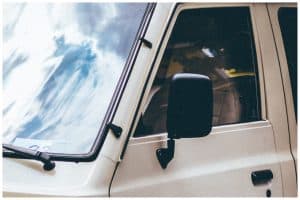 When there are too many people to fit in your car, but a Charter bus is way too big for your need, then 12 Passenger Vehicle is what you need. In our 12 Passenger Vehicle Rental you get to choose the best model of vehicle to make your group journey smooth and comfortable. 12 Passenger Vehicle comes with three rows of seats behind the driver and the front passenger.
When you think of taking a break from your day-to-day hectic schedule, the best recreation you can think of is travel. Most people travel in order to relax their minds and body, to increase their functionality. For most people travelling is therapeutic. The joy of travelling increases when you travel with your friends and family. It is indeed fun, but it also increases the task of organizing the trip when everyone is travelling individually. The delaying of schedule, people having rough journeys, etc. spoils the fun of travelling, therefore our 12 Passenger Vehicle Rental is very convenient and a great relief as it lessens your burden and can be very helpful for travelling together as a group.
We provide you with the best service which will elevate your travel experience. So when you are thinking of a long road trip to take a break from your daily schedule hire us to make your trips not only comfortable and stress-free but also momentous.
WHY CHOOSE 12 PASSENGER VEHICLE RENTAL:
Wanting world-class services at the most affordable prices Voilà! 12 Passenger Vehicle Rental is the place.
Whether you want a 12 passenger bus or a van we provide you with both. Our prices are affordable, non-fluctuating, and transparent.
Also renting from us is hassle-free and super convenient. You can easily book your vehicle from our site where you can see the prices beforehand and rent a vehicle on your own budget.
Both renting and cancellation of your vehicle rental are made super easy, and they can be done by anyone. Our site is well-constructed and made user-friendly. All charges are transparent. You can also ask for your personalized requests beforehand, and we'll try our best to cater to them.
SOME OF THE AMENITIES WE PROVIDE:
We provide you with the most comfortable and safe travel partners. Our vehicles are spacious and well-maintained, and hygienic conditions are maintained to the utmost. Some of the features we provide are:
We provide you with the most comfortable seats which are cushioned and reclining.
Our bus can accommodate 12 people plus their luggage which includes one bag per person.
We take to guarantee the safety of our passengers. Our drivers are well-trained and experienced to ensure your safe travel.
We provide you with various options to suit your requirements. Be it a picnic or a long road trip with your friends we cover your all needs.
We provide you with customized entertainment, you can listen to your favorite music while we travel you to your destination. 
Our rental rates are very competitive, and we provide you with assistance at every step.  Our experience has led us to be one of the most trustworthy and economical vehicle rental companies around, so you can save yourself from the stress of chaotic travel and have peace of mind while we take care of your travel needs.
We know how important your trip is to you, and we want to ensure that you fully enjoy your recreational time without worrying of mismanagement. Also, it is always more fun and enjoyable when you are travelling in groups, and it is also way more economical when you travel in a group in a 12 passenger vehicle than to travel individually by your own car.
Contact us to rent yourself an affordable 12 Passenger Vehicle today itself.